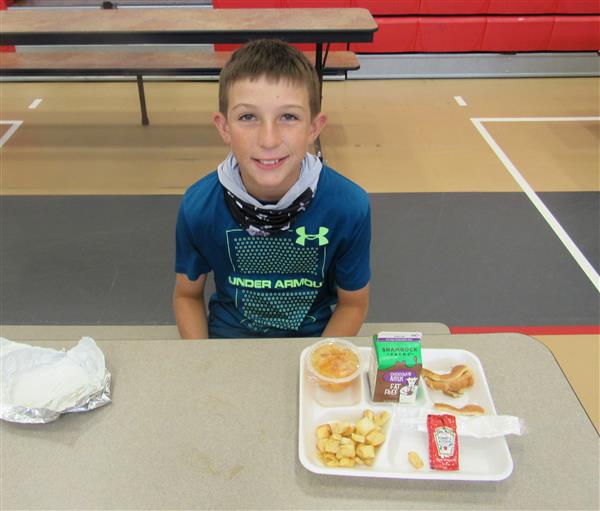 Summer Food Program Available
Wickenburg High School 5/31/22 - 7/1/22

Breakfast 7:30AM - 8:30AM

Lunch 11:30AM -12:00PM

Hassayampa Elementary 5/31/2022-6/16/2022

Breakfast 7:30AM - 8:30AM

Lunch 11:40AM - 12:15PM

Festival Foothills Elementary 5/31/22-6/9/22

Breakfast only 7:40AM - 8:10AM
Important Meal Service Information for 2021/2022 School Year
Wickenburg School District and Southwest Foods are committed to providing nutritious meals to enrolled WUSD students.

All meals, breakfast and lunch, are FREE until June 30, 2022

Free meals will be served in all school cafeterias as well.
Menus/Nutritional Information
Want to know what's for breakfast and/or lunch at your school? Click the link below for our current breakfast and lunch menus:

If your child has

SPECIAL DIETARY NEEDS

, please fill out the form in the link below and submit to school cafeteria personnel.
Meal Pricing
ALL student meals are FREE thru June 30, 2022

Subject to change based on Federal requirements

Festival Foothills
Breakfast: Reduced $ .30 Lunch: Reduced $ .40
Regular $1.25 Regular $2.90
Adult $2.75 Adult $4.60


Hassayampa
Breakfast: Reduced $ .30 Lunch: Reduced $ .40
Regular $1.25 Regular $2.90
Adult $2.75 Adult $4.60


Vulture Peak
Breakfast: Reduced $ .30 Lunch: Reduced $ .40
Regular $1.25 Regular $2.90
Adult $2.75 Adult $4.60


Wickenburg High School
Breakfast: Reduced $ .30 Lunch: Reduced $ .40
Regular $1.25 Regular $2.90
Adult $2.75 Adult $4.60