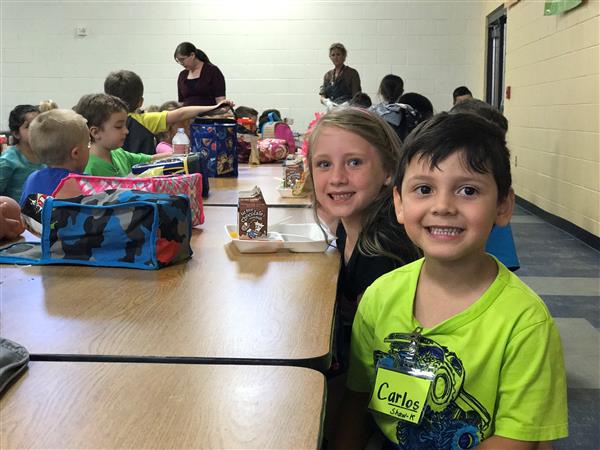 Food Service During School Closure
Grab and Go Breakfast and lunch bags will be offered beginning Monday, March 23 at select times. It is helpful if parents will preorder. click link below
Food Services at WUSD
Wickenburg School District and Southwest Foods are committed to providing nutritious meals to the students in the Wickenburg School District. The menus have been nutritionally analyzed to ensure we are serving one third of the RDA and that calories from fat do not exceed 30%.

The students in the upper elementary schools can choose from two different entrees daily. The high school can choose from six to seven different entrees!

Southwest Foods has provided the District with our breakfast and lunch program for the past five years. The staff is provided by Southwest Foods, and their funding comes from a combination of income from meal sales as well as the Free and Reduced lunch program.

Contact Information
Jeff Bjork
Director of Dining Services
(928) 684-6607
Special Dietary Needs
If your child has special dietary needs, please fill out the form in the link below and submit to school cafeteria personnel.
Free and Reduced Programs
The Free and Reduced Program is available to all students in the Wickenburg Unified School District that meet certain income guidelines. To obtain more information regarding the program, please call the Food Service Coordinator at (928) 668-5350.
Menus

Want to know what's for breakfast and/or lunch at your school? Click the link below for our current breakfast and lunch menus:

Nutritional Information

Newsletter

Our newsletter will give you fun and easy tips for healthier living:

Important Documents

Wellness Committee

All Wellness Committee Meetings are open to the public. If you need information regarding the date, time, and location of the next meeting, please contact the district office at (928) 668-5350.

Agendas

Minutes

Policy

Report Card

Presentations