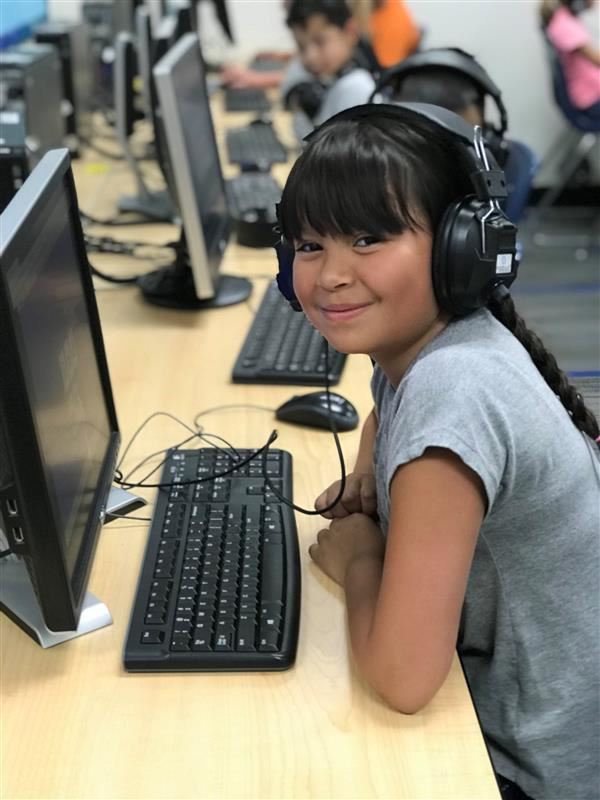 Current News
Update 6/16/2021

SCHOOL RESUMES AUGUST 2, 2021

The Wickenburg Unified School District COVID-19 Mitigation Plan has been updated. The new plan includes an updated definition of "physical distancing" and makes face masks recommended but optional for all students, staff and visitors to our sites, with a few exceptions. Students and staff riding in or operating school vehicles, including school buses will be required to wear a face mask, if physical distancing cannot be maintained. The complete plan is provided on this page.

Update 12/15/2020

SCHOOL RESUMES JANUARY 4, 2021

LEARNING OPTIONS
We anticipate being able to continue to operate in-person learning at all sites. If that should change we will notify families as quickly as possible. Remote Learning remains an option for students. If you feel your child(ren) would be better served by attending school remotely, please contact the school to request that change.

SLOWING THE SPREAD
We ask that our families continue to practice health and safety guidelines including frequent handwashing, wearing face masks and physical distancing even when students are not in school. Following these practices will help keep our school environment safe and healthy and ensure that we are be able to continue to offer in-person learning.

COVID-19 HOTLINE
Cases of COVID impact our students and staff and our obligation to inform others of potential exposure continues. We are asking families to contact the school to report positive cases among students. If your child tests positive for COVID please contact us by calling (928) 668-5365. A staff member will reach out to you if additional information is needed from you or your child.

Update 11/12/2020

REOPENING OF SCHOOL FOR IN-PERSON LEARNING
Students return to school for in-person learning has gone well. There was noticeable excitement among students when their virtual teachers came to life and they were able to reconnect with old friends and meet new friends. Our staff has also enjoyed having students back on campus engaging in learning. Although in-person teaching and learning is optimum for most students, more than 200 parents decided that an online option best meets the needs of their children and around 50 have remained in the remote learning platform. It is our intent to continue to offer quality learning options.

COVID-19 UPDATE
Students are doing extremely well adjusting to the new guidelines at school. We are so pleased with their capacity in the areas of wearing a mask, washing hands and following social distancing reminders. Please see your child's school reopening plan for any updated information on pandemic guidelines.

FILLING THE EDUCATIONAL GAPS
All Wickenburg teachers are providing interventions to students to fill learning gaps. These interventions can be provided at the whole class, small group or individual level. Many grade-levels are using the IXL computer-based program to meet individual student needs. This program is designed to administer a diagnostic assessment and then provide lessons at the students individual level. Students will need to master each level of the content in order to move forward.

Reopening for face to face learning on October 19
View welcome video from Superintendent, Dr. Barbara Remondini by clicking photo.

9/16/2020

October 19 continues to be the target reopening date for in-person learning.
A Parent Survey will be going out through email the week of the 21 asking parents to choose a learning option for their child. The email will also include updated information on reopening.

8/6/2020

On August 6 the School Board approved the target date of October 19, 2020 for reopening of schools for in person, teacher led classroom instruction. A formal letter from Superintendent can be found in links. We look forward to safely welcoming students back to in-person instruction, and until then will be working hard to provide a quality learning experience for students in our online and remote learning environments

7/14/2020

On July 14 the School Board approved and supported the current district calendar and the begining of school on August 3 with remote learning for students in all grades.

7/1/2020

On July 1 the Governing Board approved the framework for reopening of schools for in classroom learning. The plans for reopening schools will continue to be developed as we keep up with the ever changing guidelines from the state.

WUSD reopening guidelines link

6/30/2020

The Wickenburg Unified School District Governing Board will meet on Wednesday, July 1, 6:30pm to consider the proposed guidelines for reopening schools this fall. The meeting will be live streamed at www.wickenburgschools.org/live. Community members are invited to provide input and feedback via email at taskforce@wusd9.org.

Additionally, District leaders are carefully considering the implications of Governor Ducey's Executive Order delaying the start of in-person learning until August 17. Information on these items will continue to be shared with our families and here on our Reopening Page.

---

6/1/2020
Wickenburg Unified School District is planning to open all schools for 2020-2021 school year the first week of August. A task force has been established to develop templates, guidelines and procedures for different school scenerios. The group consisting of parents, teachers and administrators, will recommend plans to the governing board for a safe and healthy environment for our students and staff.