Learning Options
Wickenburg School District has multiple learning paths available right now for all students. We are open for in-person learning, as well as having virtual options.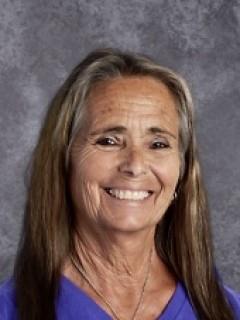 Phone: 928-684-6600
Email:
Degrees and Certifications:
Susan King

¡Bienvenidos a nuestra clase de español! Welcome to Spanish class!

This is my sixth year teaching at Wickenburg High School. Some of you may not know me so would like to introduce myself. My name is Susan King and I have lived and ranched in the Dayville, Oregon area for the past twenty-five years. Before that, I spent 15 years in the Yukon Territory in Canada. About 10 years ago, I returned to school to complete my Bachelor's and Master's degrees after a somewhat extensive hiatus. The past five years I taught Spanish I, II, and III, as well as Heritage Spanish for native speakers, at Wickenburg High School. Before that, I taught Spanish I,, II, III, and IV at Dayville High School in Dayville, Oregon, Spanish I and II at Grant Union Junior/ Senior High School in John Day, Oregon and Spanish II at Prairie City High School in Prairie City, Oregon. I am excited to teach Spanish at Wickenburg High School!!!! Language has always been a passion of mine, having degrees in English/ Language Arts/Interdisciplinary Writing and Spanish. I love being in the classroom, sharing my love of the Spanish language and culture with my students. I am excited to be able to introduce you to a foreign language and/ or continue the journey into learning all aspects of a second language. Communications, Cultures, Connections, Comparisons, and Communities are the focuses of my curriculum with a lot fun and interesting exposure to the Hispanic language and culture.